Photos of the Week: Yoga Dome, Iron Lady, Speedo Mick
Mountaintop yoga in China, a sunrise over Glastonbury Tor, a solstice fire in Lithuania, a baby hippo in France, a sneaky gull in Denmark, a field of lavender in England, "Rays of Victory" in Russia, a ski run in Australia, and much more.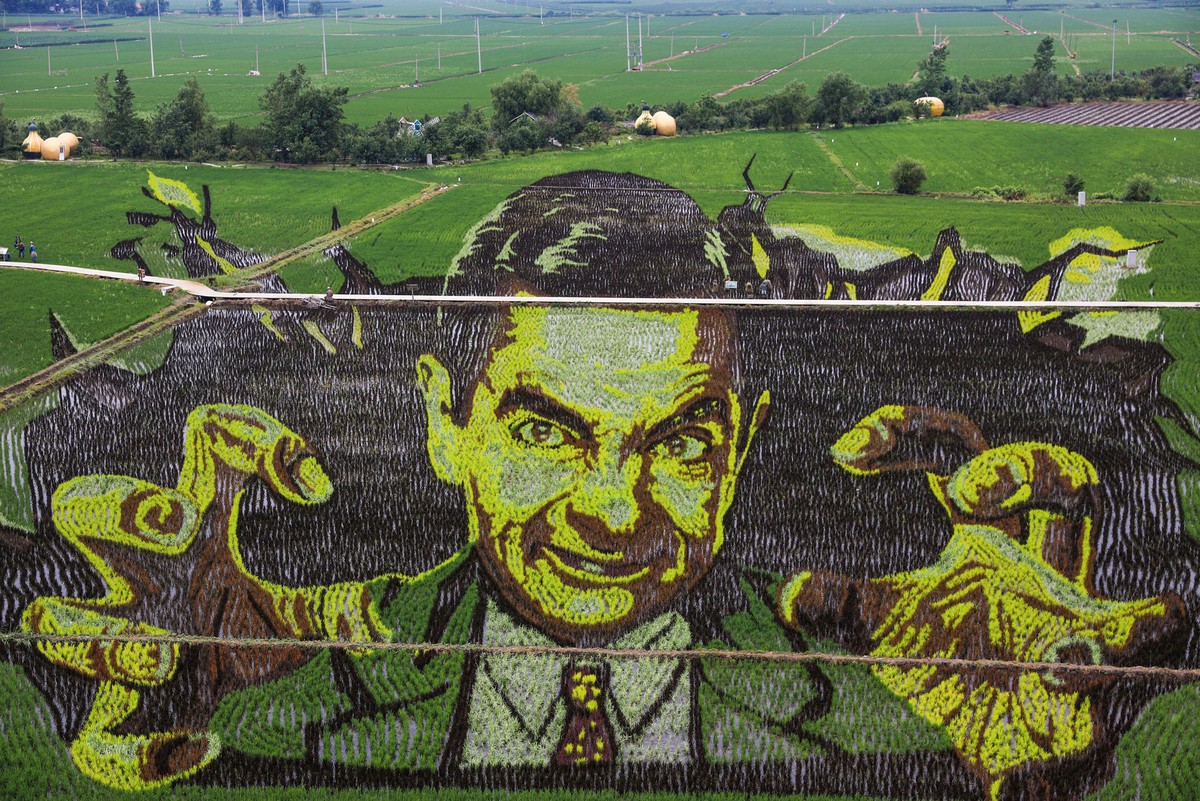 A photo shows an image of the character Mr. Bean made of different varieties of rice, planted in a paddy in Shenyang in China's northeastern Liaoning province.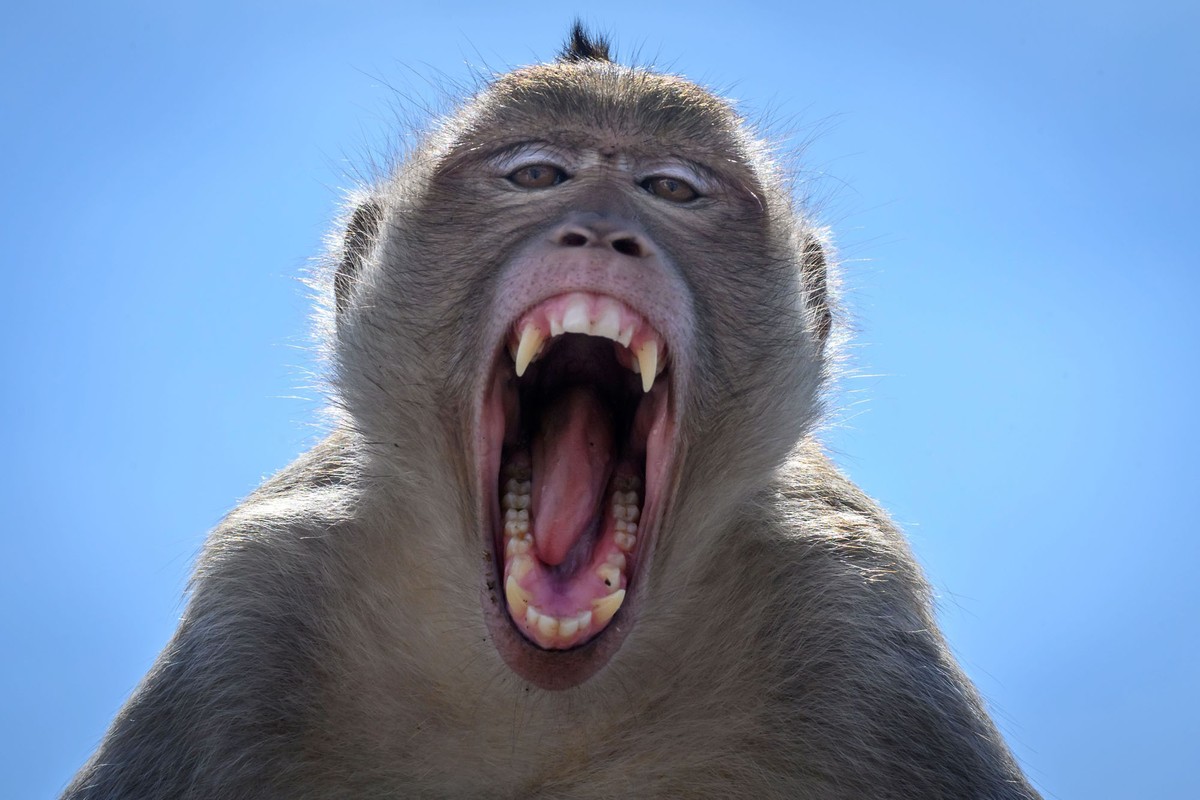 This picture, taken on June 20, 2020, shows a longtail macaque baring its teeth in the town of Lopburi, some 155 km north of Bangkok. Lopburi's monkey population, which is the town's main tourist attraction, doubled to 6,000 in the last three years, forcing authorities to start a sterilization campaign.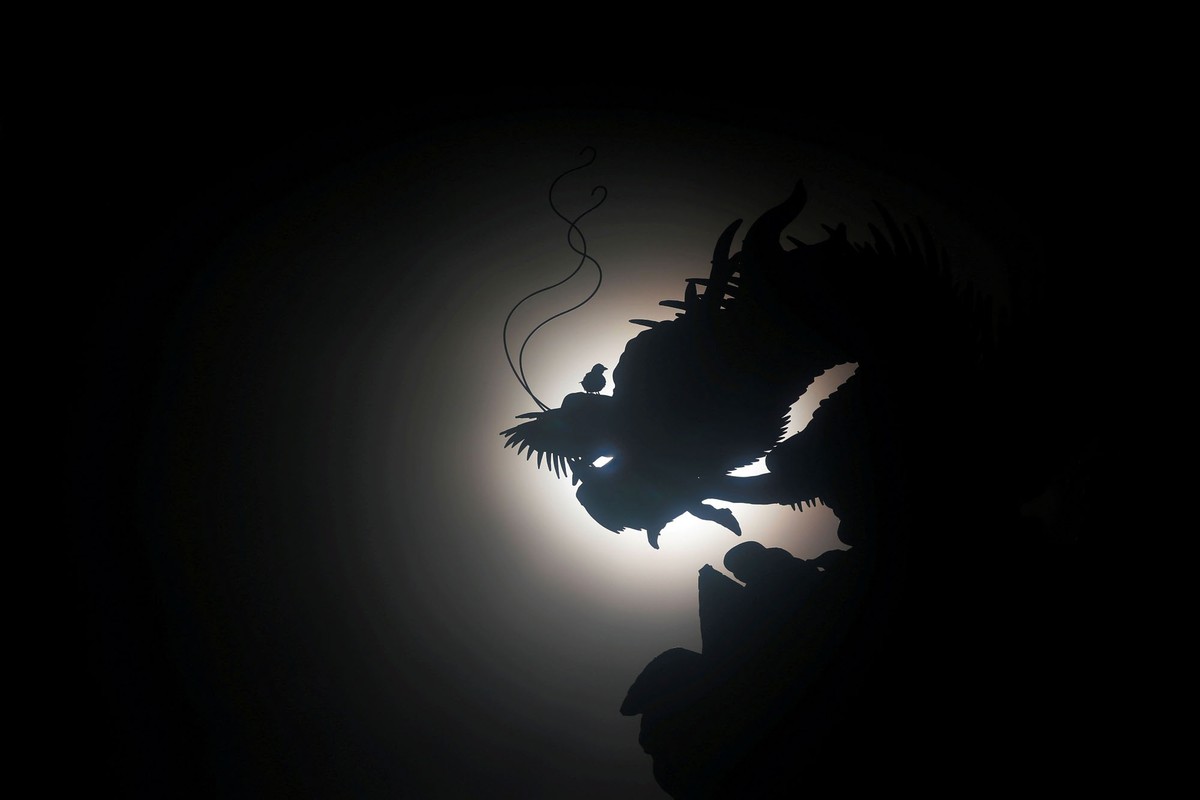 A bird sits on a dragon sculpture at a temple during a solar eclipse in Budai, Taiwan, on June 21,2020.
On Australia's Mount Buller, Fletcher McCormack takes a ski run during his lunch break on June 23, 2020. Victorian ski resorts were permitted to open after June 22, following an easing of coronavirus restrictions across the state.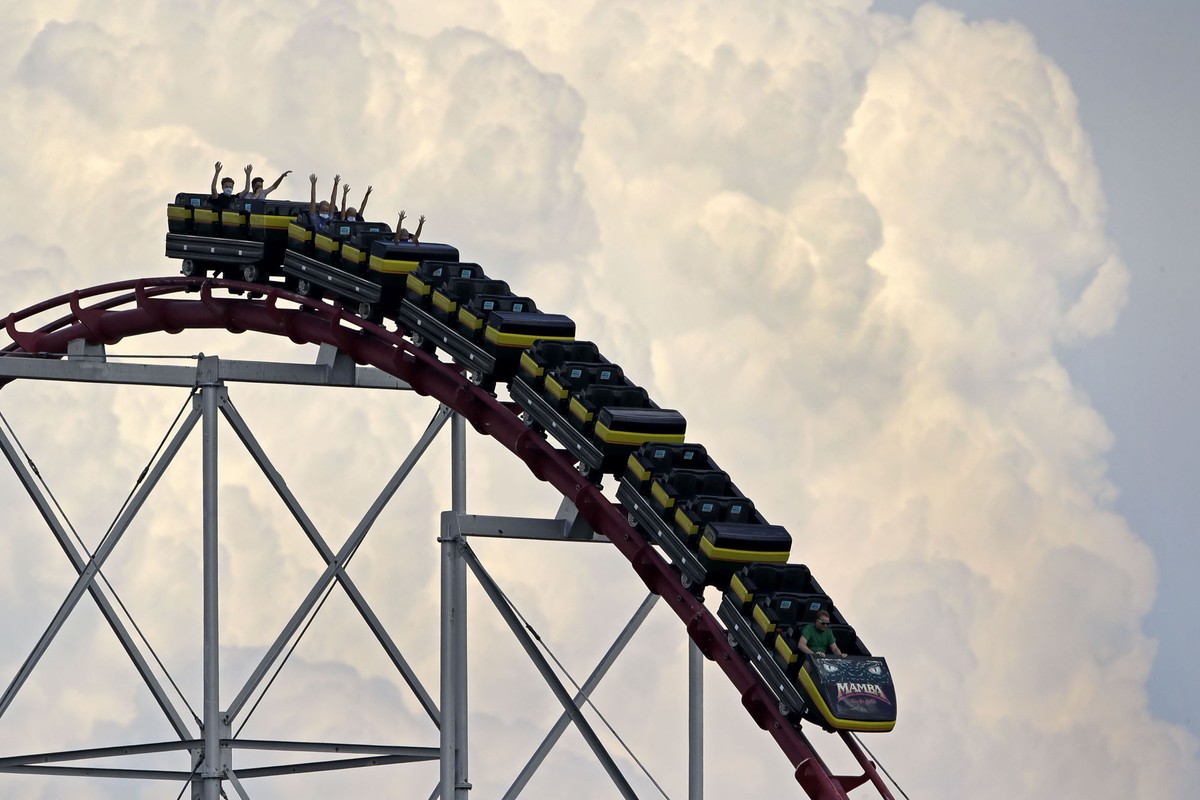 People maintain social distance as they ride a roller coaster at Worlds of Fun Amusement Park on June 22, 2020, in Kansas City, Missouri. The park opened Monday with limited hours and reduced capacity in an attempt to stem the spread of the coronavirus as businesses continue to return to normal operations.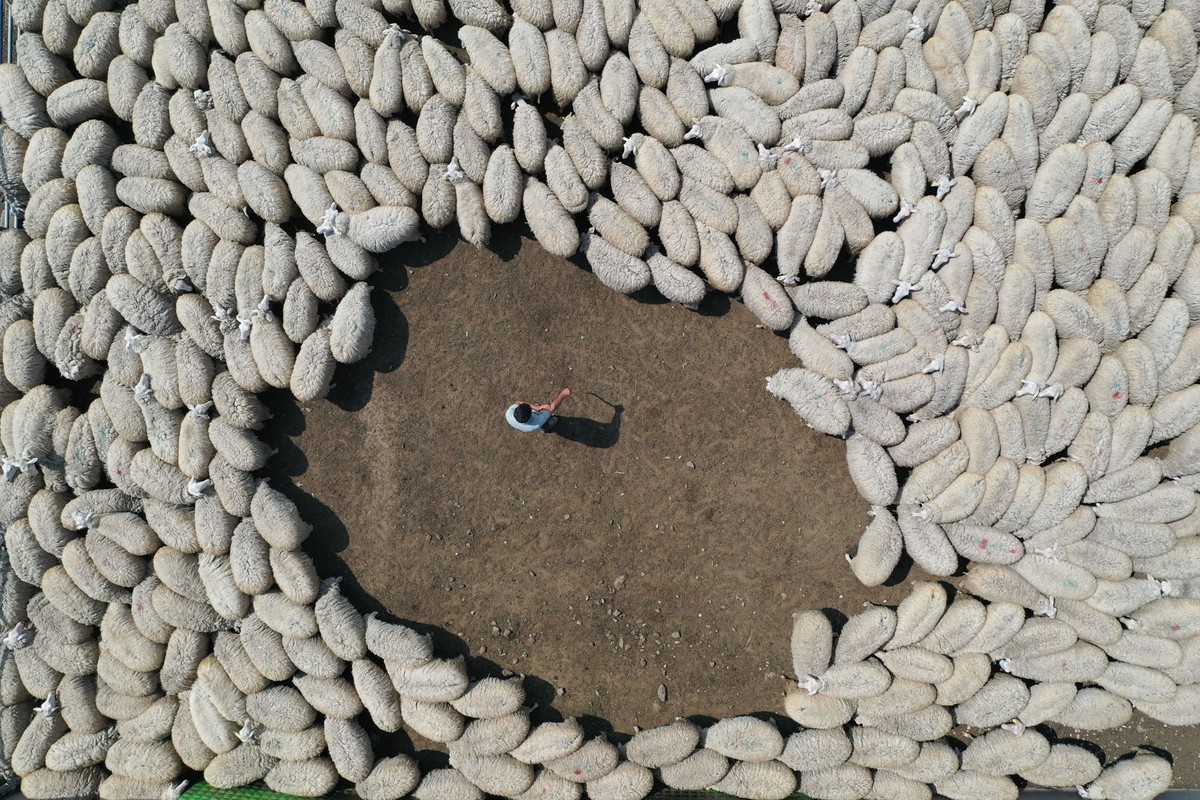 An aerial view of a man standing amid a sheep herd at a farm in the Karacabey district of Bursa, Turkey, on June 18, 2020.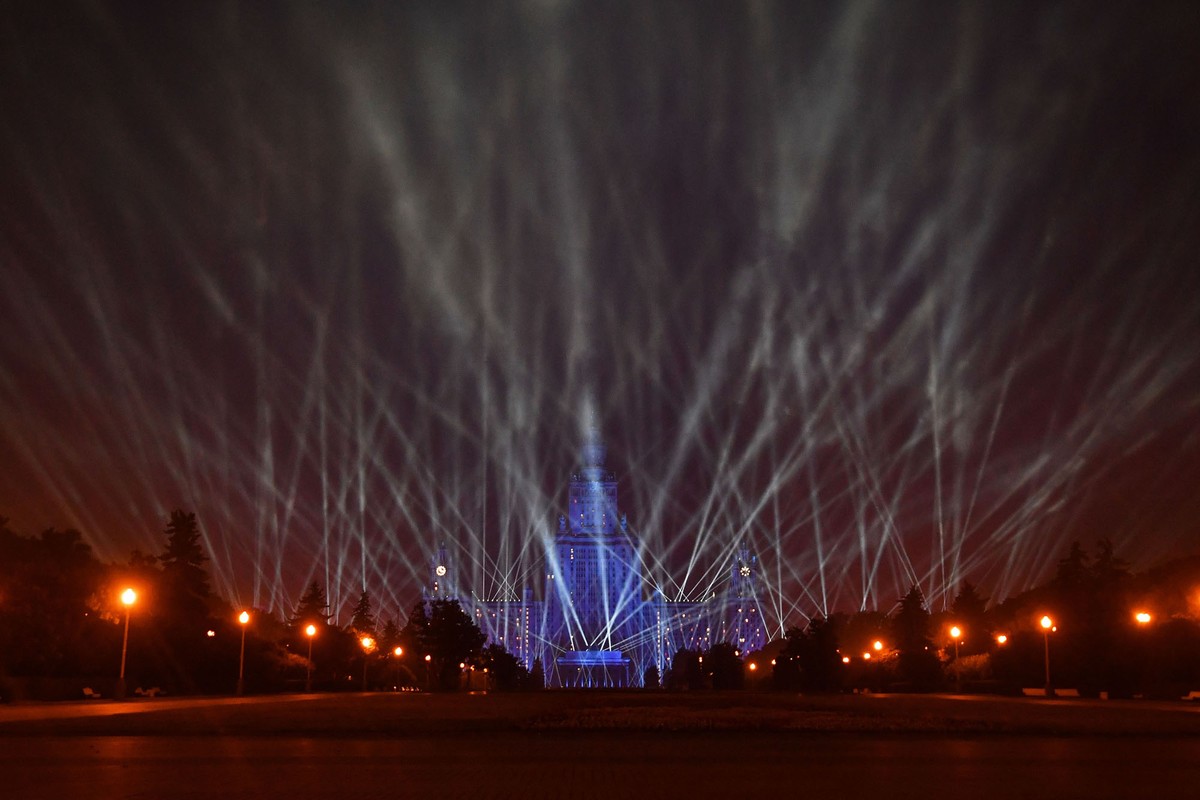 The main building of Lomonosov Moscow State University is illuminated during the "Rays of Victory" event, marking the 75th anniversary of the victory in World War II, on June 24, 2020, in St. Petersburg, Russia.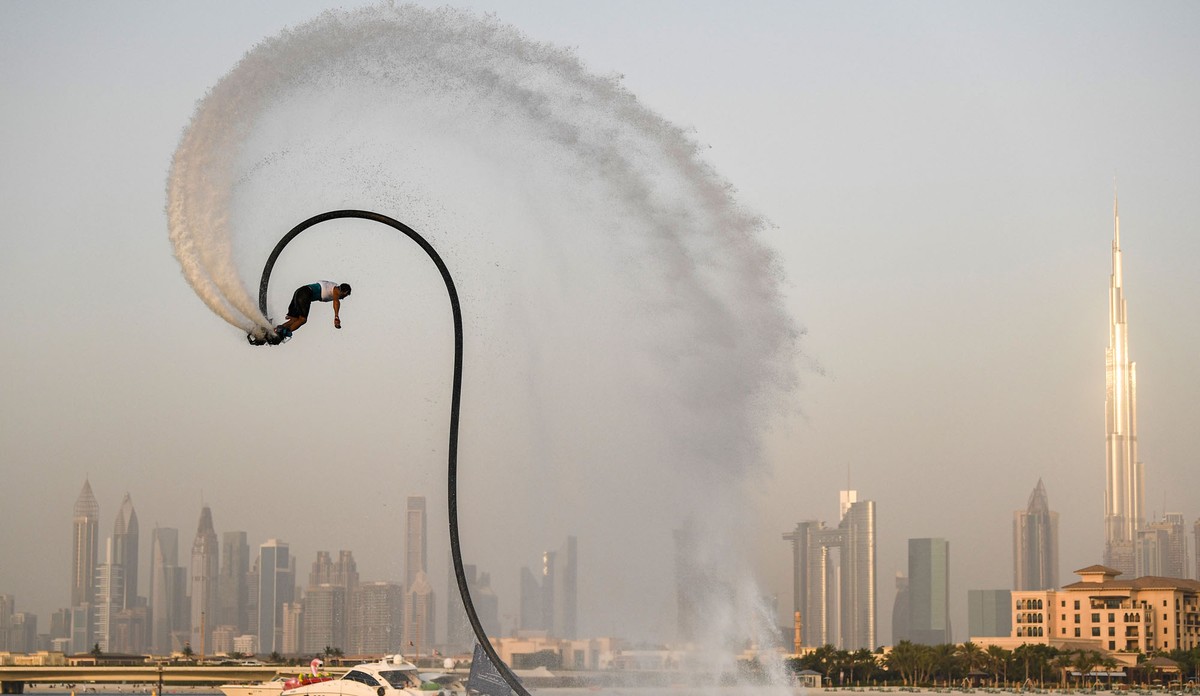 An athlete performs stunts with a water-jet pack on the first day of the Dubai water-sport festival, near the Burj Khalifa skyscraper in the Gulf emirate, on June 25, 2020.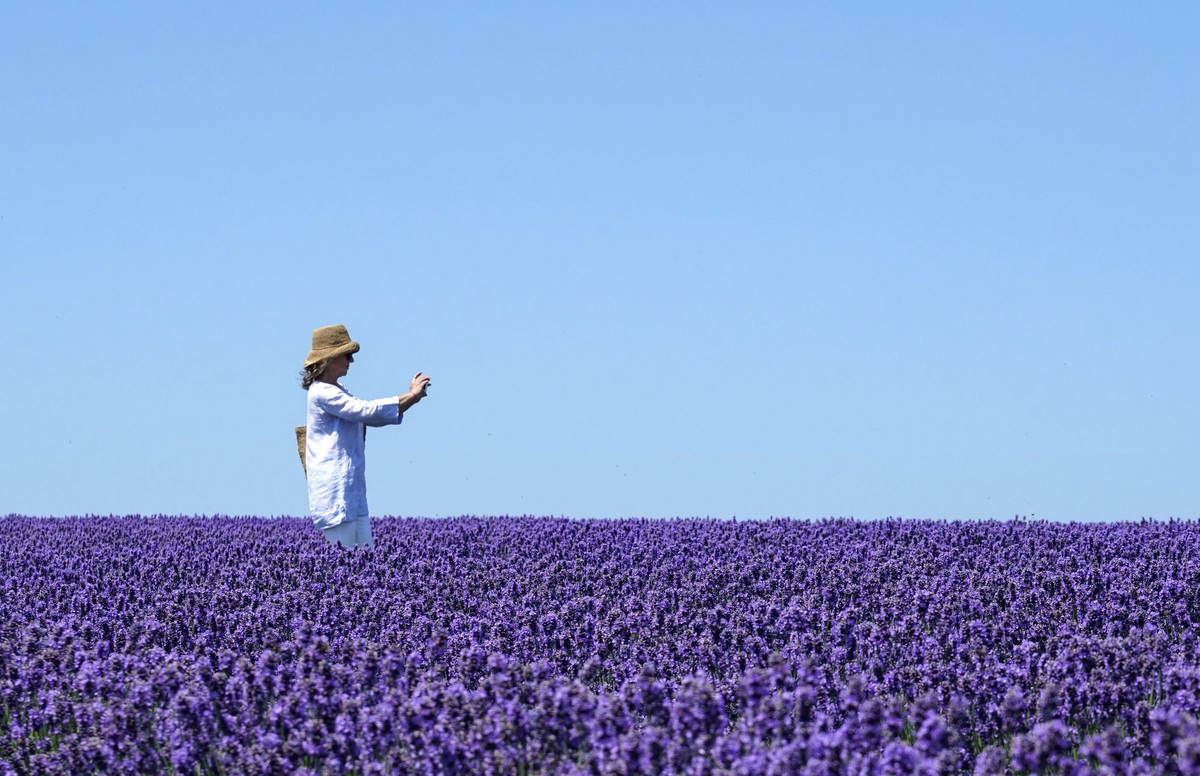 A member of the public enjoys the display of this season's English lavender prior to it being harvested at Roskorwell Farm at St Keverne, in Cornwall, England on June 24, 2020.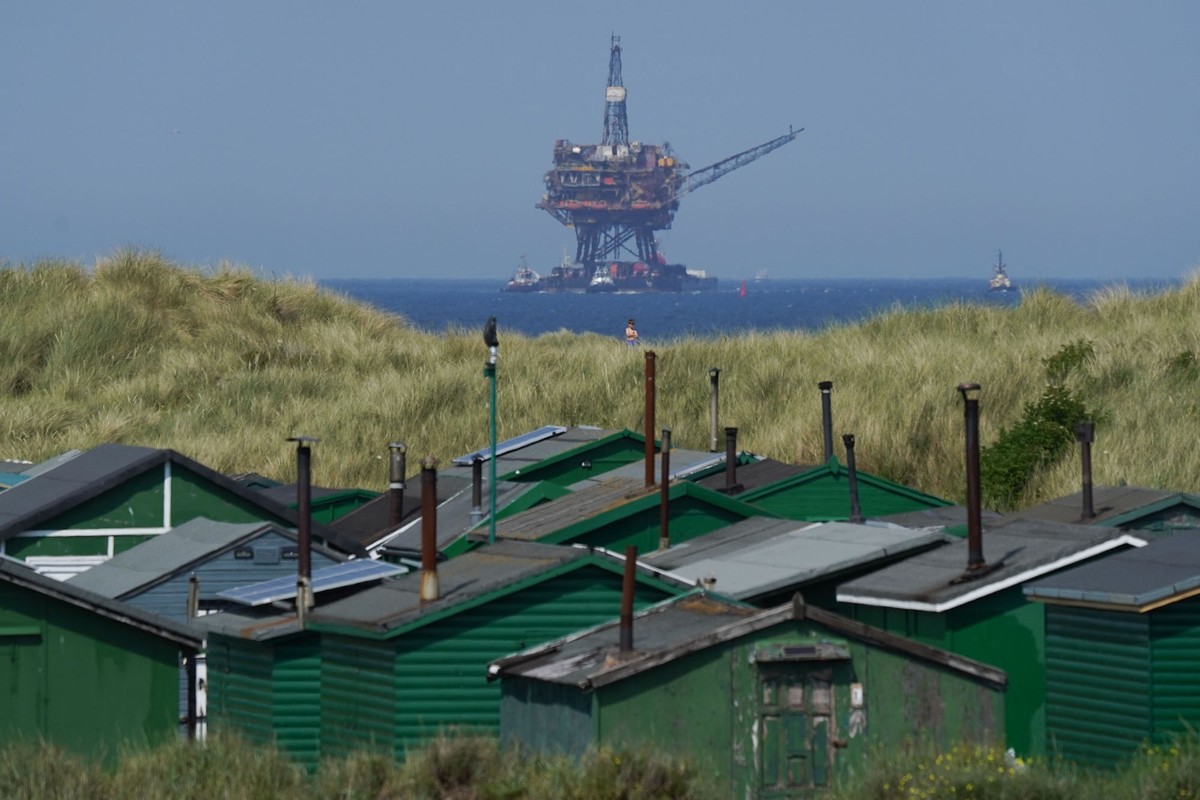 The Brent Alpha topside oil platform is transported on the Iron Lady cargo barge into the mouth of the River Tees, en route to the Able UK Seaton Port for decommissioning, on June 24, 2020, in Teesside, England. The 17,000-ton oil platform was transported to an area off the Hartlepool coast by the largest heavy lift vessel ever built, Pioneering Spirit, from the Shell Brent oil field situated 115 miles north-east of Lerwick in Scotland.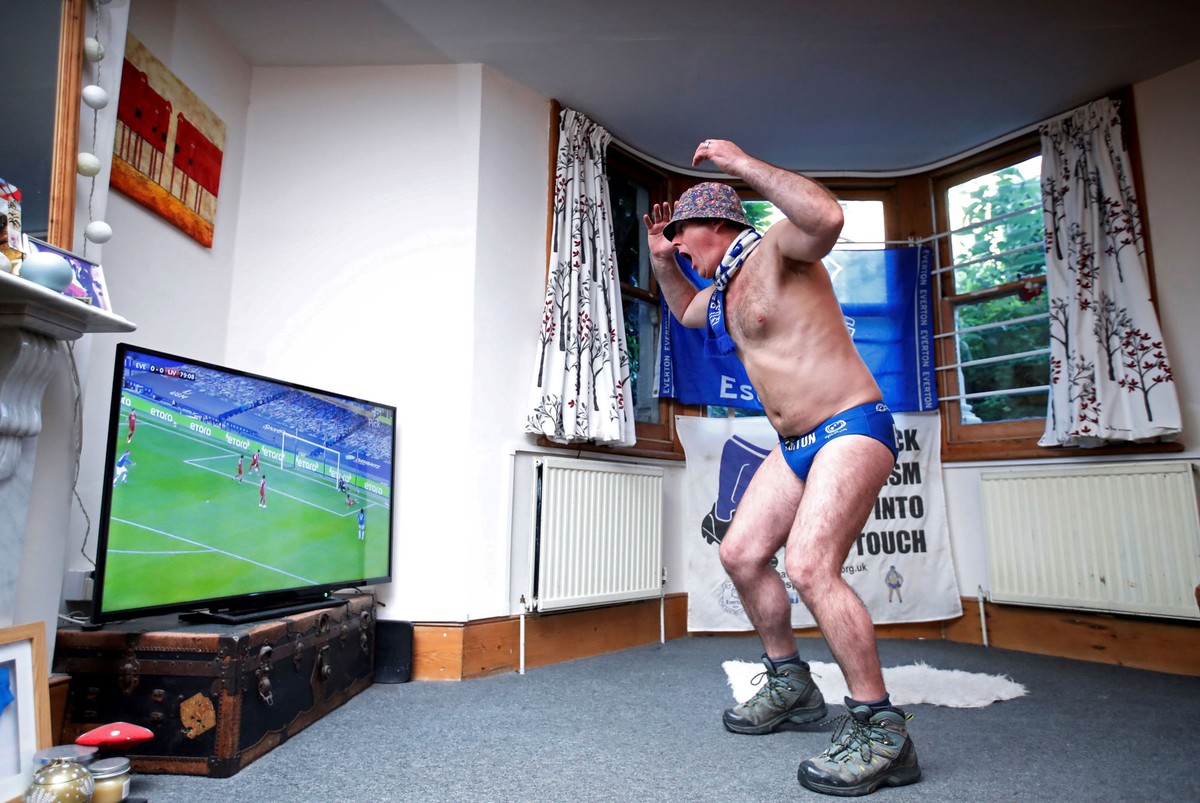 Everton fan Speedo Mick watches the Everton vs. Liverpool match at home, as play resumes behind closed doors following the coronavirus outbreak, in London, England, on June 21, 2020.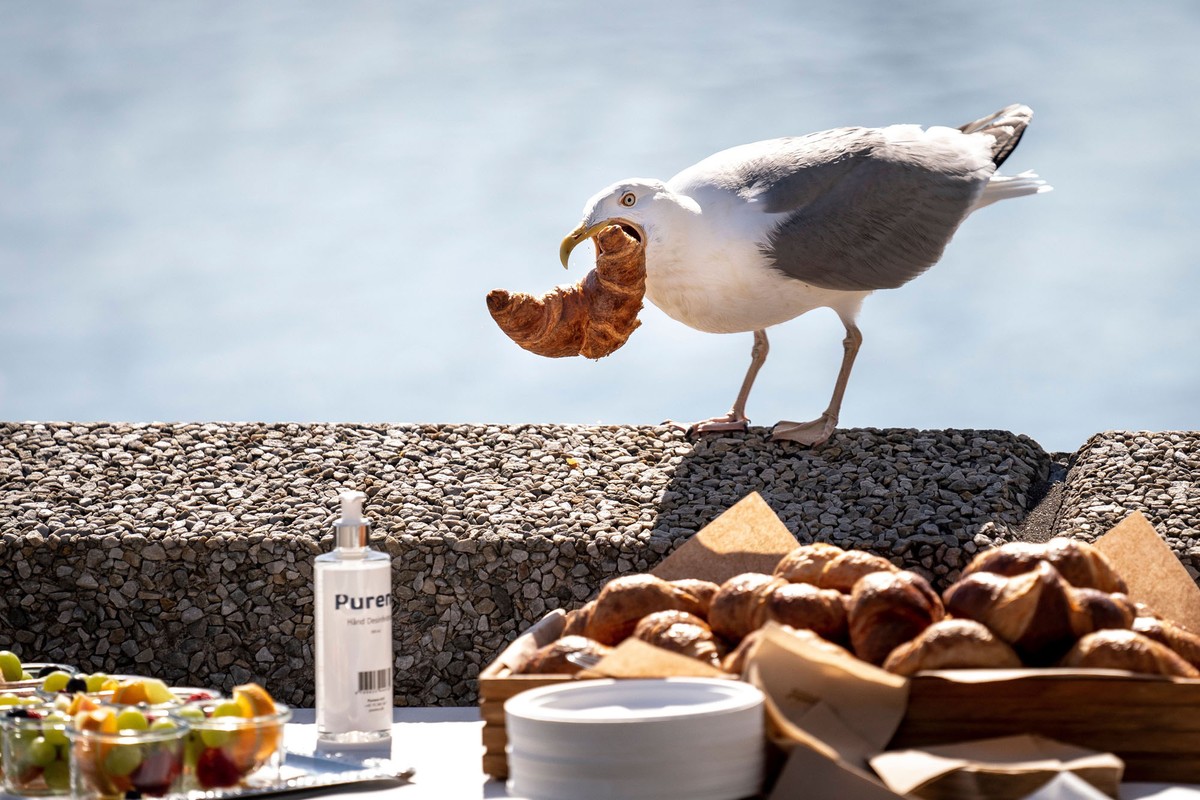 A seagull snatches a croissant from the buffet during a press conference at the headquarters of A.P. Moeller-Maersk in Copenhagen, Denmark, on June 25, 2020.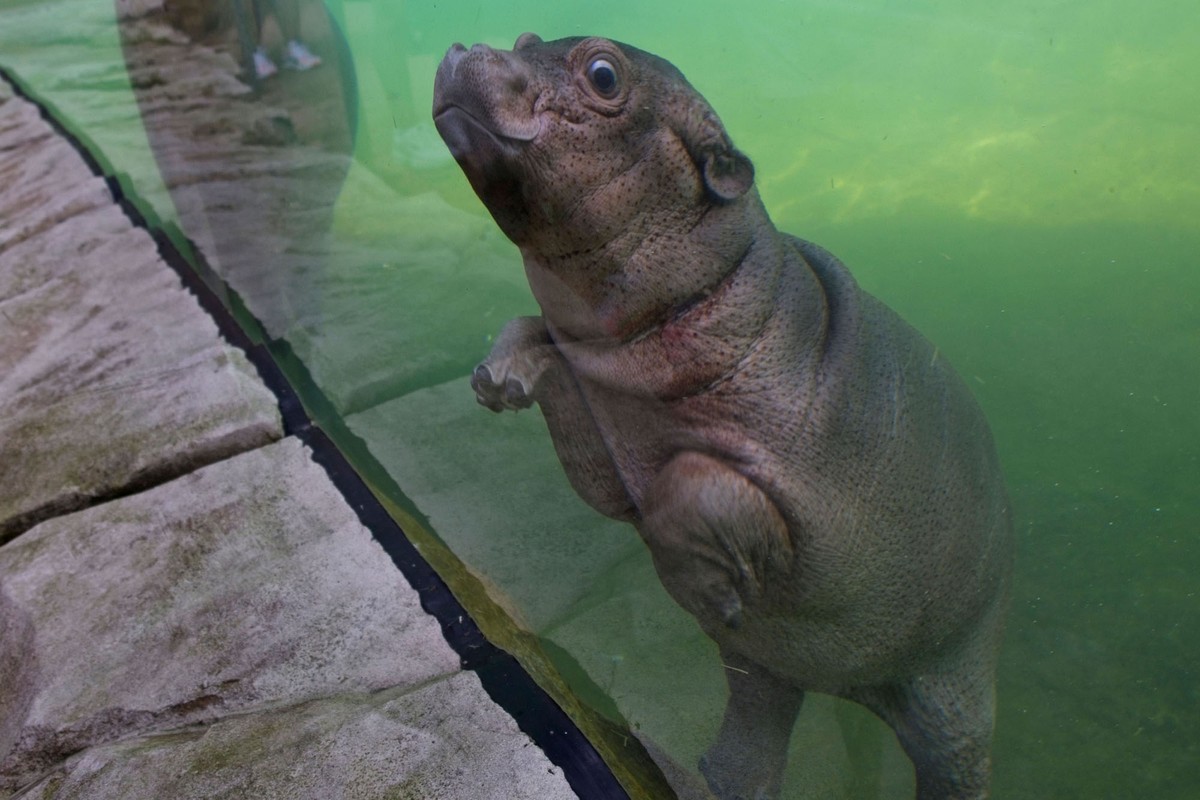 A young female hippo born on June 7, named Gloria, swims inside its enclosure on June 23, 2020 in the Zooparc of Beauval in Saint-Aignan, France.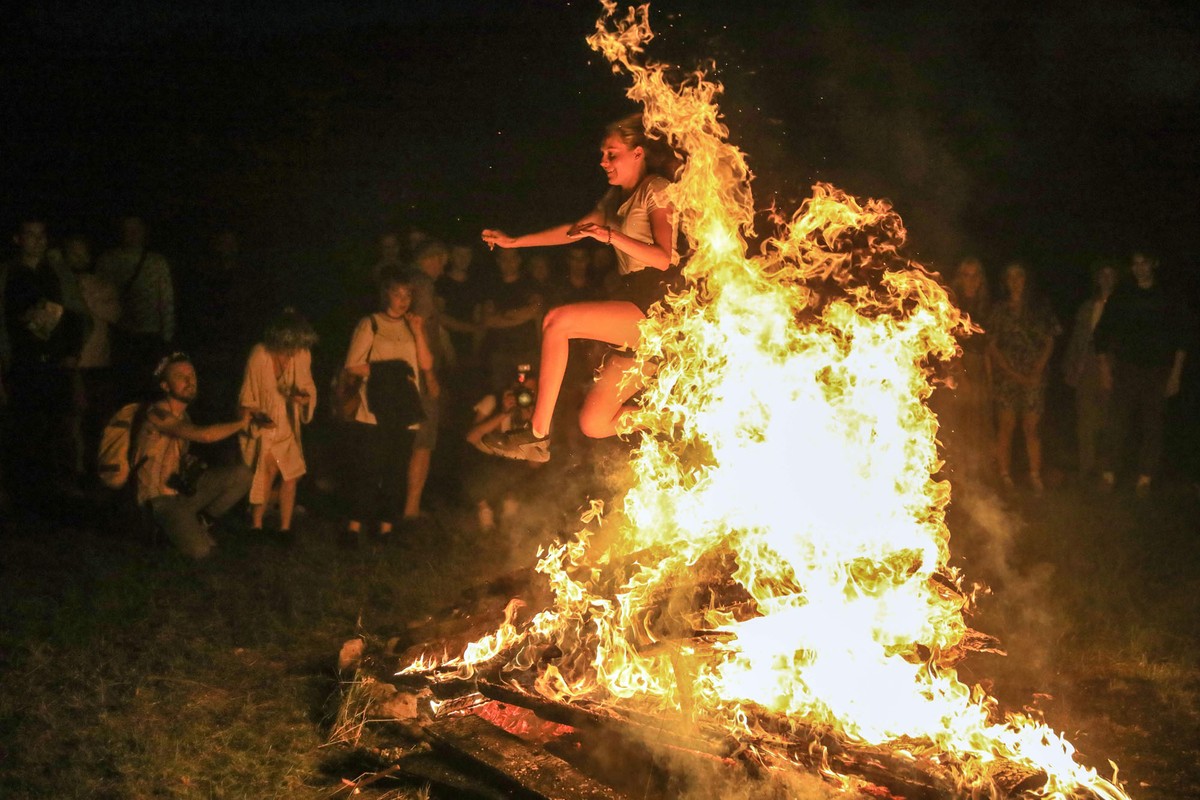 People take part in a traditional mid-summer solstice night celebration at the Open-Air Museum of Lithuania in Rumsiskes, on June 23, 2020.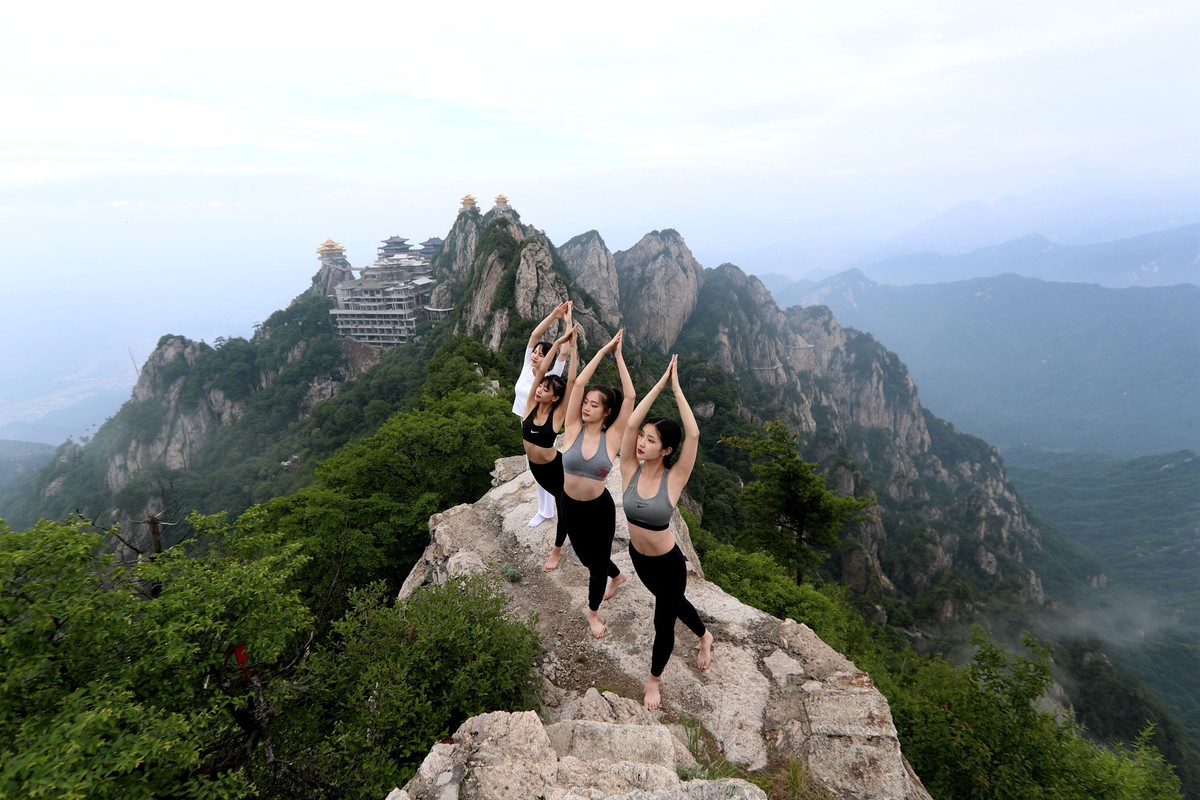 People practice yoga on Mount Laojun to welcome the upcoming International Yoga Day on June 20, 2020, in Luoyang, Henan province, China.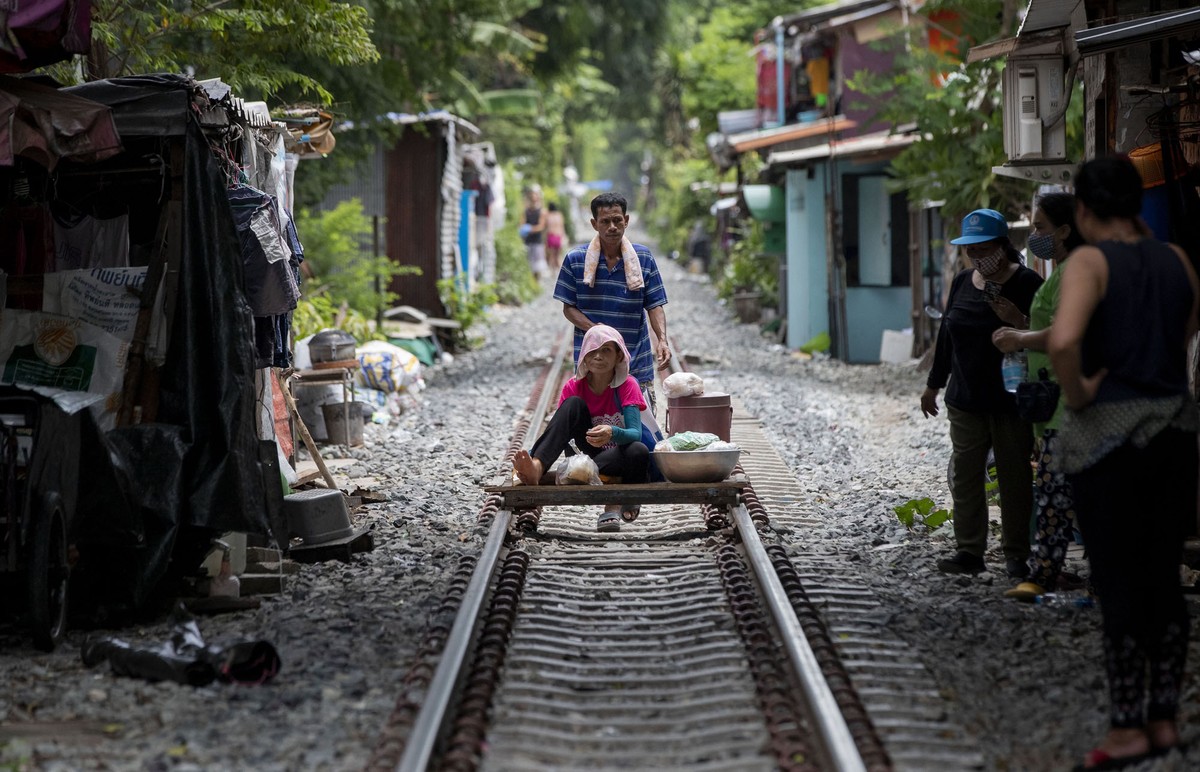 A vendor pushes an improvised cart with a woman and merchandise along a rarely-used rail track in Bangkok, Thailand, on June 25, 2020.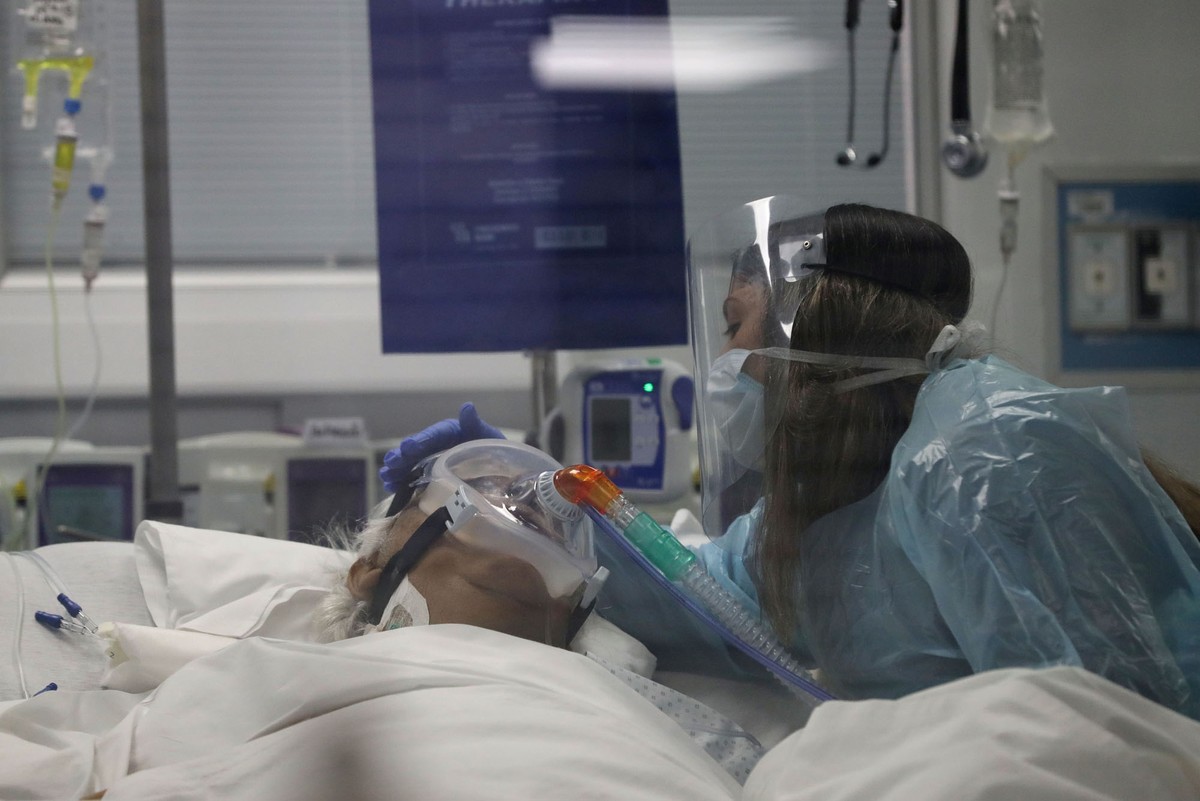 A relative touches 76-year-old Jaime, who is suffering from COVID-19, during a final goodbye inside an Intensive Care Unit at the University of Chile's clinical hospital in Santiago, Chile, on June 18, 2020.
(c) The Atlantic
News.Az