The Jerusalem Post has published an opinion entitled "Coronavirus in Azerbaijan: Challenges and reality."
The opinion is written by Arye Gut, a political analyst and a permanent commentator on Israeli public TV and radio on Azerbaijan-Israeli and Israel-Turkish relations.
News.Az presents the opinion.
From the very first day, Azerbaijan took the virus threat quite seriously, and put the country on lockdown.
On January 12, the World Health Organization confirmed a novel coronavirus was the cause of a respiratory illness in a cluster of people in Wuhan, China, which had been reported to the WHO on December 31, 2019.
On February 27, an operational headquarters under the Azerbaijan Cabinet of Ministers was created to prevent danger that the coronavirus pandemic could cause, to implement prophylactic and urgent measures. This headquarters included heads of related state organizations, led by Azerbaijan's prime minister, Ali Asadov.
The novel coronavirus – an unseen enemy – snuck unnoticed into landlocked Azerbaijan. Today, Israel's reliable partner and ally in Eurasia – Azerbaijan is a strong, independent state and a leader of geopolitical and geo-economic processes in the south Caucasus region, with various geoeconomic and transportation cooperation projects, contributes to the expansion of the borders of peace, stability and prosperity in the region and beyond. In other words, Azerbaijan today is an exporter of security and stability. Moreover, the country directly supports the efforts of the international community to prevent modern-day threats.
Looking at the southern Caucasus, where Azerbaijan is located, it can be seen with an unaided eye that this country is in a very complex "geopolitical sandwich," where unpredictable and unordinary geopolitical actors such as Russia, Turkey and Iran are located.
From the very first day, Azerbaijan took the virus threat quite seriously. Under the leadership of President Ilham Aliyev, comprehensive measures were put in place to limit the spread of the virus. As soon as the first few cases of COVID-19 had been detected, all kindergartens, schools, and universities have been closed. After a meeting on the pandemic, country's cabinet announced on Monday that the curfew would be launched across the country between March 31 and April 20.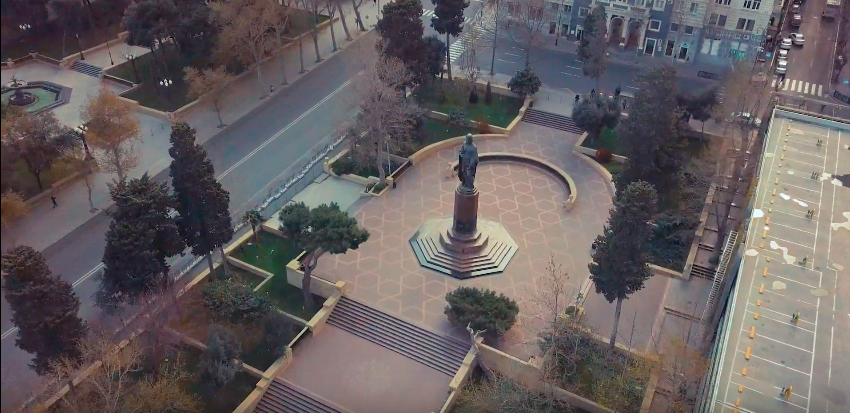 The public is only able to venture outside their homes to buy immediate medical needs, if their lives or health are in danger, and to dispose of home waste. According to the order, all shops and restaurants have been closed, except for markets, pharmacies, takeaway venues and online sales facilities. All entertainment centers, museums, cinemas, theaters, gyms, hairdressers and beauty salons, tailors and photographers have been closed until April 20. Get together including weddings and parties have been banned, with the exception of funerals.
A few days later, Azerbaijan partially closed its borders, substantially reducing air traffic. It banned mass gatherings, shut down cultural and entertainment facilities, adopted specific guidelines for cafes, restaurants, shops, malls and public transportation. Next, more restrictions were adopted to slow the virus, and as of April 5, 2020, Azerbaijan has declared full nationwide lockdown.
At present, citizens and foreign nationals are required, by sending a free text message, to obtain permission to leave home in order to buy essentials such as groceries or medicine, visit a medical facility or take a necessary trip. All of Azerbaijan's borders have been completely closed to passenger traffic.
People above the age of 65 are prohibited from leaving their homes and the government provides assistance to those seniors who live alone. At the same time, a special platform has been created for registering single elderly people – a clear risk group of 60+. They all could either call a special call-center and notify that they are alone, or register online.
Already identified are 1408 people, socially vulnerable and weak, who really need help. It is carried out directly by the state and the volunteer movement supported by the Heydar Aliyev Foundation. All these people from this risk group are provided with food and everything necessary. Goods from stores are delivered to them free of charge. The state pays for everything.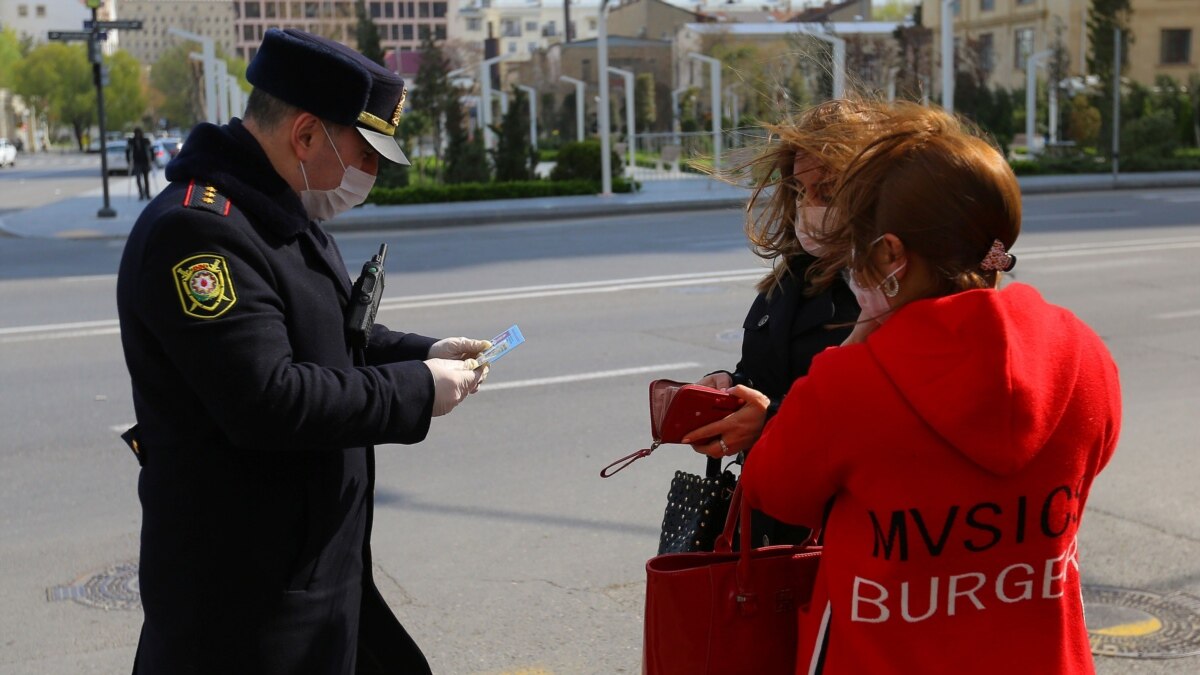 Azerbaijan has conducted more than 75,000 tests, which is around 5,300 people per one million of the total population. This figure attests that Azerbaijan ranks first in the entire region in testing, and is ahead of many advanced European nations in the number of tests. All of Azerbaijan is now in quarantine. At the same time, people do not stagger around in the parks and do not go to barbecue, do not try to go to prayer places. In addition, most importantly, this all happens in a civilized manner. Because there is no panic in the country. There is trust in state institutions and an understanding that they will not be thrown and that they will be treated humanely...
To alleviate and diminish an economic and social impact of COVID-19, Aliyev allocated the largest share of the GDP (2.5 billion manats ($1.47b.), or 3% of the country's GDP), in Azerbaijan's post-Soviet era to help combat the coronavirus pandemic. More than 600,000 people will benefit from the government's support program. The government will cover a substantial part of their salaries. People belonging to this category are representatives of low-income strata, at the same time they are people who have lost their jobs due to the coronavirus and are informally employed.
In order to more quickly rehabilitate the economic activity of business in the post-pandemic period, an incentive package for entrepreneurs is also applied, which represents state support for expanding tax benefits and increasing their access to soft loans.
The state also solves the problems associated with unemployment; the number of people receiving targeted social assistance increased, which reached more than 70,000 people. All these steps are an indicator of great care and attention of the Azerbaijan state to its citizens, as well as serious support against the backdrop of the impact of the current crisis. The social package aims to relieve, by multiple tools, the impact of the novel coronavirus, includes lump-sum payments in the amount of living wage to 200,000 unemployed citizens for the duration of two months, creation of 50,000 paid public jobs, tuition support program for students from socially vulnerable families, financial support program for mortgage and credit guarantee mechanism, program to support communal fees, primarily for electricity consumption of the population, and financial support program for vital passenger transport activities.
Azerbaijan donated $5 million to the World Health Organization's "COVID-19 Response Fund" to support the global efforts in containing the coronavirus pandemic outbreak, and thus becoming the only post-Soviet and Eurasian country to do so.
It appears that Azerbaijan is doing very best to contain and prevent the coronavirus from spreading as well as to mitigate this unfortunate pandemic misery damage for its economy and people.
News.Az