Upon the instructions of Azerbaijani President, Supreme Commander-in-Chief of the Armed Forces Ilham Aliyev, the combat capability of the Azerbaijani Army's military units, the state of weapons and military equipment, as well as their combat readiness are being inspected.
On July 16, Azerbaijani Defense Minister, Colonel General Zakir Hasanov and the ministry's leadership visited one of the military units and laid flowers at the bust of national leader on the territory of the unit, the ministry reported.
Minister Hasanov checked the combat readiness and moral-psychological state of the military personnel, got acquainted with the social and living conditions, as well as brought to the officials the tasks to be fulfilled in this sphere.
The minister inspected the headquarters building, the storage of military equipment, the warehouses for storing weapons and ammunition, the vehicle park, the medical point, the soldiers' barracks, the mess hall, the bath and laundry complex, other administrative and service facilities, and also gave command staff instructions in connection with the increasing the level of combat readiness of the troops and the effective operation of combat equipment.
In the end, the ministry's leaderhisp had lunch with the military personnel.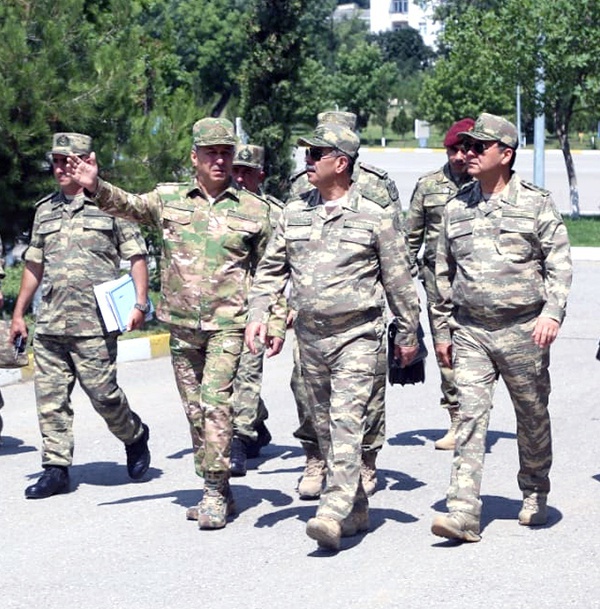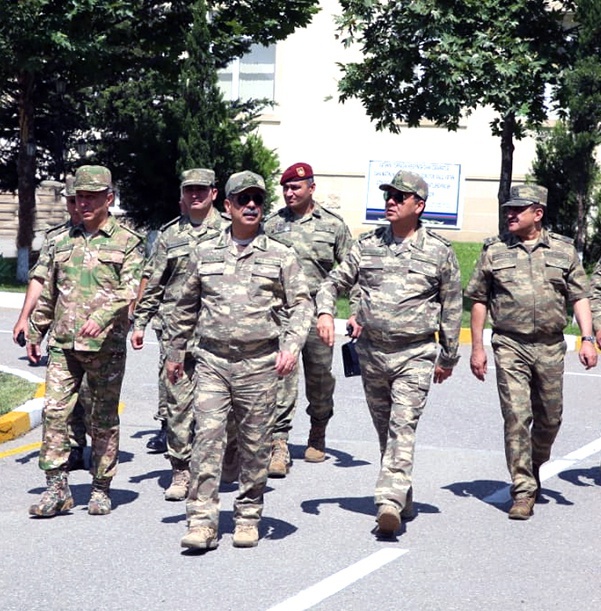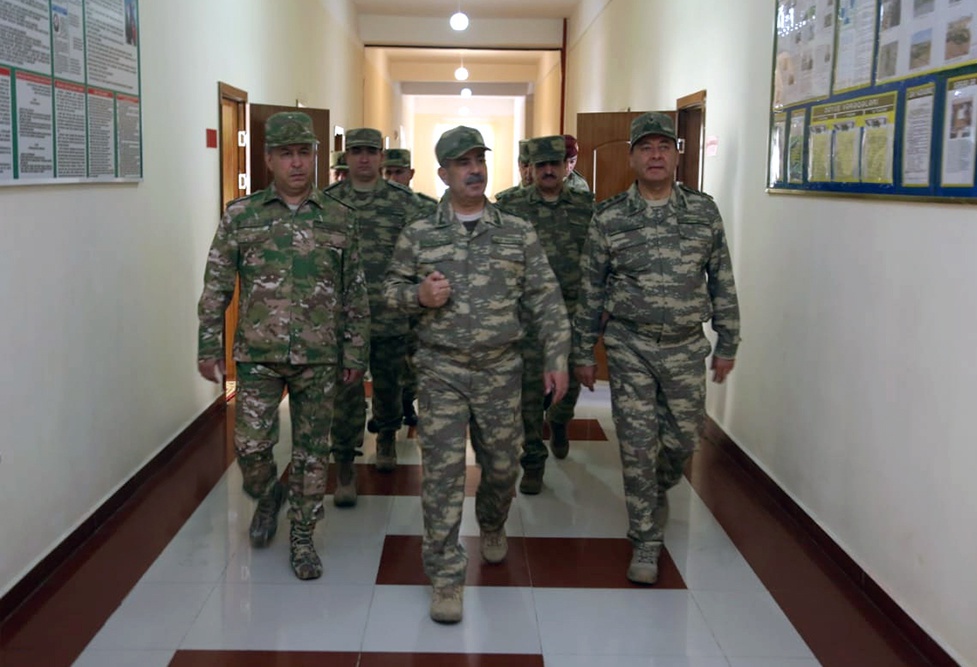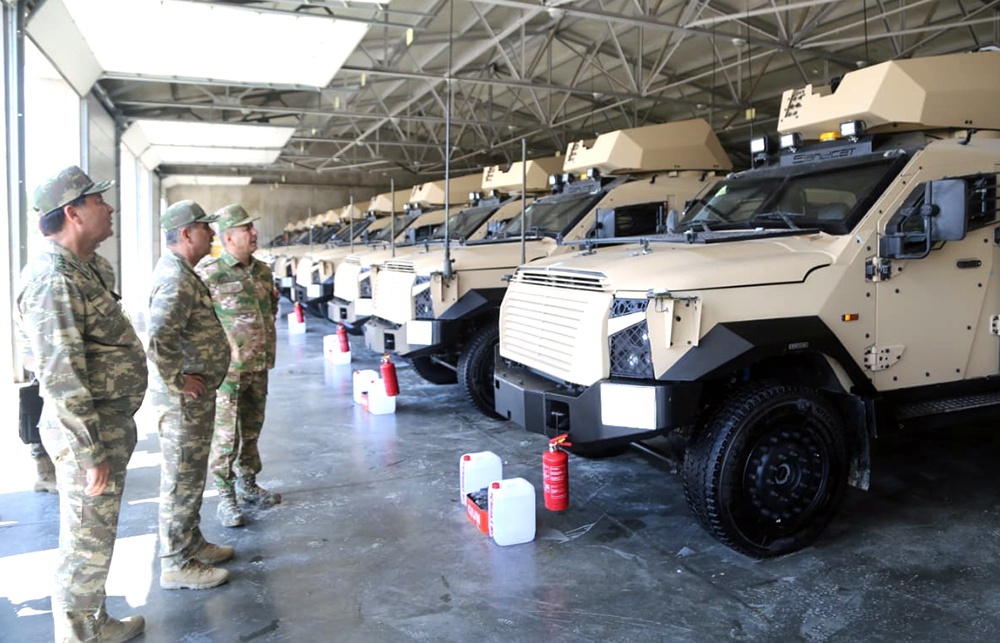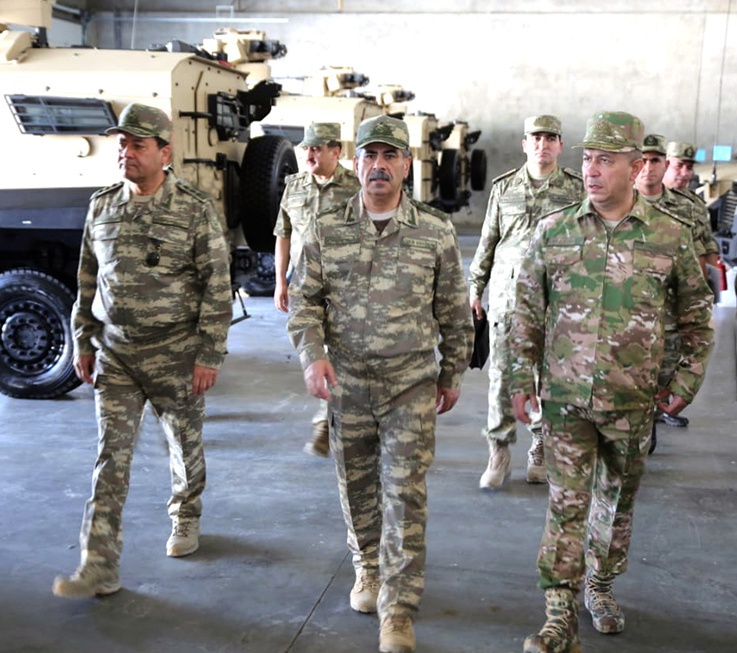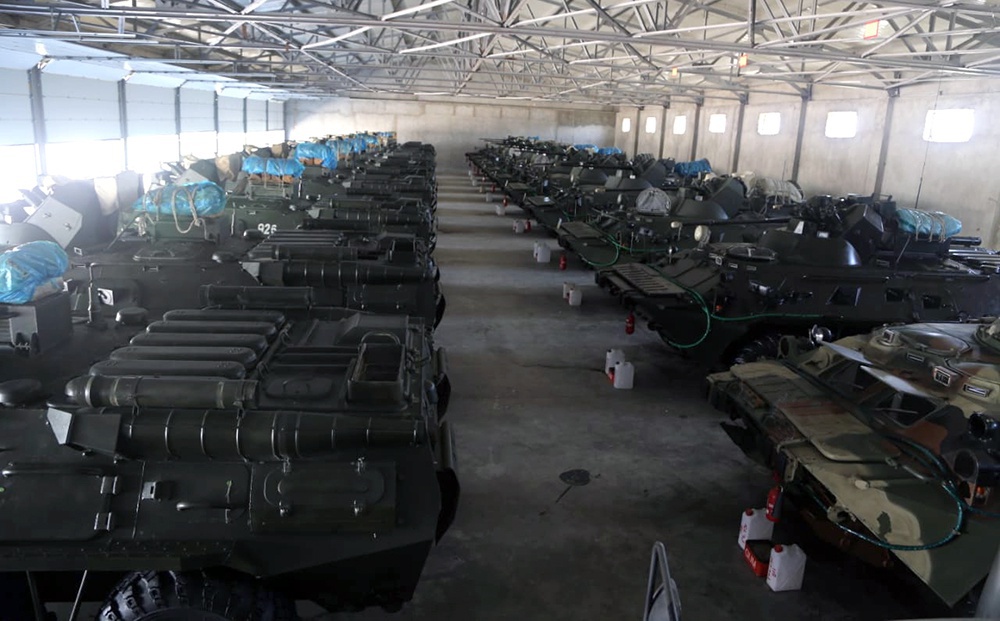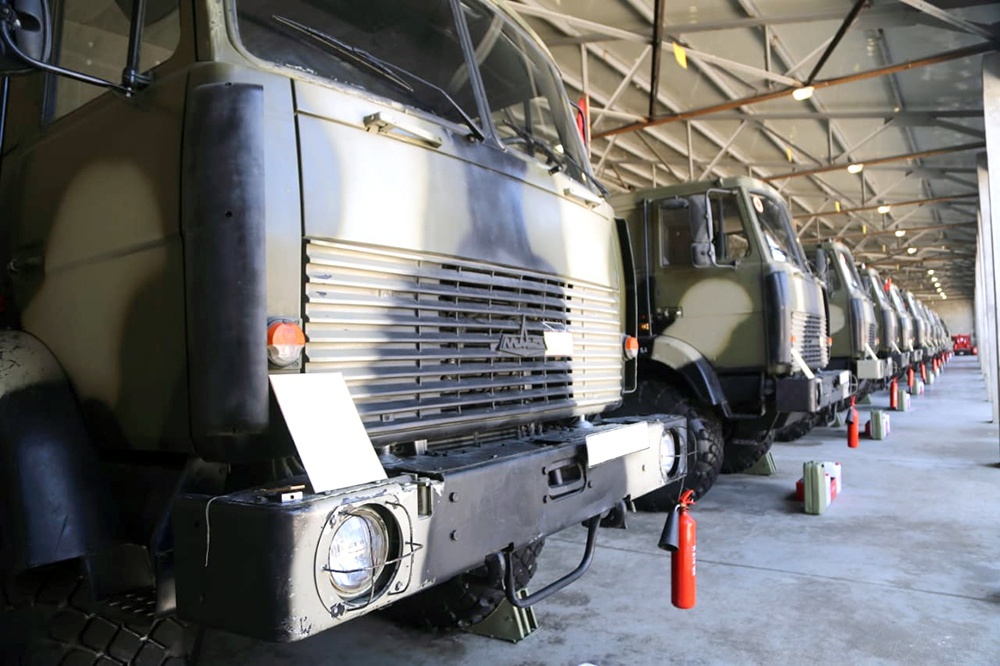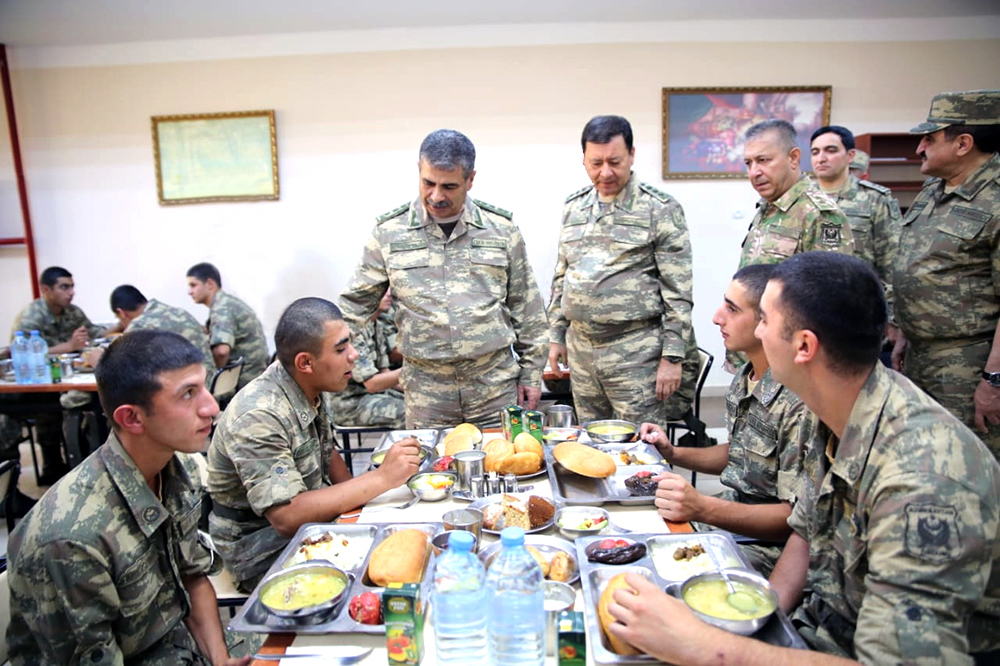 News.Az