Azerbaijani Foreign Minister Elmar Mammadyarov met with Deputy Prime Minister and Foreign Minister of Bulgaria Ekaterina Zaharieva, on the sidelines of her official visit to Baku, the Azerbaijani Foreign Ministry told News.Az.
At the meeting started in tête-à-tête format and later continued with the participation of delegations, the Ministers discussed the mutually beneficial cooperation existing between the two countries in many areas and expressed satisfaction with the current state of relations.
Elmar Mammadyarov noted that a Joint Declaration on Strategic Partnership, signed during the visit of the President of the Republic of Azerbaijan Ilham Aliyev to Bulgaria in 2015, is the main conceptual document for development of bilateral relations, and noted that considerable work has been done to implement it in recent years. At the same time, the Minister said that the volume of trade turnover between our countries does not correspond to the potential of our strategic cooperation and that the joint steps of the sides should be considered in this regard.
During the meeting, Minister Elmar Mammadyarov also briefed Bulgarian counterpart on the important infrastructure, energy and transport projects initiated by Azerbaijan and appreciated Bulgaria's joining the Southern Gas Corridor network through the Interconnector Greece – Bulgaria.
Minister Yekaterina Zakariyeva mentioned the importance of the strategic partnership between the two countries. She said that the projects linked to the Southern Gas Corridor are of great importance for Bulgaria and that her country intends to become an energy transit hub for the Balkan region through existing interconnectors, as well as the ones under construction with its neighboring countries.
In terms of the development of bilateral cooperation, the sides exchanged views on the East-West and South-West transport corridors, including the Baku-Tbilisi-Kars railway as their important element, as well as the promising prospects for the ferry connection through the Black Sea.
At the same time, it was noted that direct Baku-Sofia flights have led to the increase of tourism exchange between the two countries, and steps to be taken to stimulate additional dynamics in this direction were discussed.
Speaking about the negotiation process on the settlement of the Armenia-Azerbaijan Nagorno-Karabakh conflict with the mediation of the OSCE Minsk Group co-chairs, Minister Elmar Mammadyarov said that the conflict should be settled on the basis of the principles of international law and the UN Security Council resolutions. In this regard, Bulgaria's position on the territorial integrity of the internationally recognized borders of Azerbaijan has been highly appreciated.
Focusing on the prospects of traditional cooperation and mutual support within the international organizations, the parties also stressed that they would remain committed to coordinating efforts in this direction.
Furthermore, the sides held a joint press conference.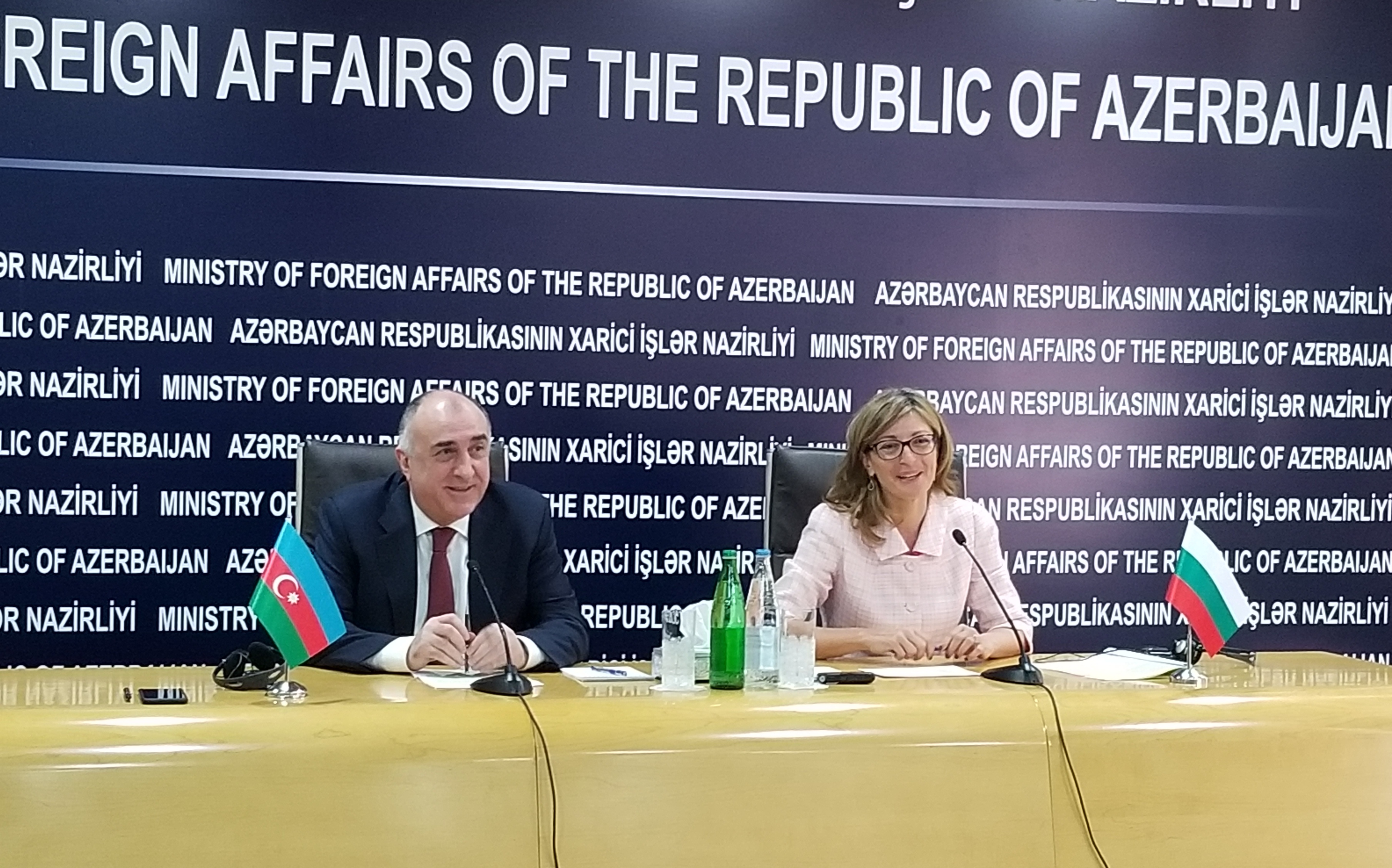 News.Az